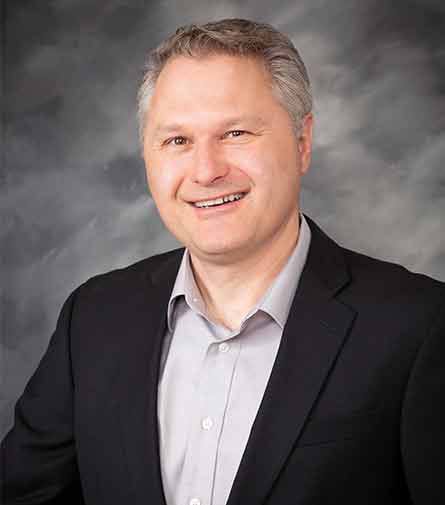 Dennis Roark, Founder &President
When it comes to harsh environments, no one wants to be stuck without a means to reliable communication. Imagine being stuck in a hurricane without any network coverage or access to emergency assistance and medical support. Given the severity of this situation and the range of extreme conditions from the Arctic to the Sahara, it is evident that establishing a reliable network for communication is imperative in harsh environments. Founded in 2009 as a Service-Disabled Veteran Owned Small Business, Terra Ferma specializes in developing products for communications, power, and control systems for harsh environments. Having started out as a communications integration company, building deployable communications equipment and systems, Terra Ferma has become a renowned name in the communications industry known for its efficient and rugged communication power solutions. Dennis Roark, the Founder and President of Terra Ferma explains that as a rugged system integration company, deploying surveillance and telecommunications equipment in rough environments was difficult, especially whilst maintaining power on-site and field. As an Army Space Command veteran with over 25 years of experience in the telecommunications industry, Roark and his team of expert engineers develop and test such products, which can handle a wide range of DC and AC power supply/inputs. The Terra Ferma team comprises of a dozen engineers (Mechanical & Electrical), who have been the crucial driving force behind the company's performance. It has been Terra Ferma's mission to cater to the needs of their clients, offering better, smaller, and more cost-effective power systems that could withstand not only harsh environments but also enable continuous power supply using clean energy. "We are enabling telecommunications and surveillance companies to put their products in the difficult environments than they have never been in before," asserts Roark. He explains, "whether its the challenging climate of an oil and gas exploration site, emergency management, military communications, or an industrial manufacturing plant, we offer types of equipment that are equipped to enable streamlined communications, networking, and power as per the requirement."
DELIVERING CLEAN POWER WITH RUGGED PRODUCTS
Terra Ferma is Latin for "on solid ground." The company's product portfolio justifies its name. The company is focused on developing products that will handle extreme conditions and the power requirements for the various telecommunications and surveillance equipment sourced from multiple power sources.
The first product is The RUGGED!+ (PoE) Power Over Ethernet Injector. As various small telecommunications sites rely on PoE to power radios and sensors, the PoE Injector enables customers to offer wireless communications alongside cameras and sensors for remote areas.
For providing power without interruption, each (PoE) injector is equipped to provide clean power with the option of battery backup. The Injector is available in two models.

Built to MIL-STD-810H and designed for tactical communications in harsh environments, the first model offered by the company is The Military Grade Injector. On the other hand, The Commercial Grade (PoE) Injector is designed for remote telecommunications, security, or sensor installations in places where environmental factors are a major concern. They are beneficial for military units, disaster response teams, and law enforcement personnel that rely on real-time information.

Whether it's remotely monitoring energy usage, road, and rail networks, oil rigs or gas lines, or water treatment facilities, establishing an instant infrastructure requires one device to interconnect and power communications equipment, cameras, and sensors. The company offers The RUGGED!+™ (PoE) Power Over Ethernet Switch, which enables customers to offer wireless communications, cameras, lighting, and sensors in remote areas. Just like the (PoE) Injector, each (PoE) Switch is equipped to provide clean power as well as provides an optional battery backup for power without interruption. The MIL-STD tested, IP67 rated PoE switch is capable of 90 watts per port across four ports, where two Multimode Fiber ports provide remote, high-speed access.

Every year lightning strikes cause billions of dollars in equipment and property damage. In order to protect expensive, critical communications, surveillance, and sensor equipment from power surges by nearby lightning strikes, the company offers the RUGGED!+™ Lightning Protection Unit (LPU). Being universally configurable, LPU can handle PoE connections up to 60V DC supply at 100 Watts. It is designed to protect microwave backhaul radios, and other high-end PoE enabled equipment from the harmful effects of power surges by lightning strikes.

"With our reliable, power, networking, and remote monitoring products—produced in the hundreds of units per month—we support several projects with extreme environmental conditions all over the globe," states Roark. Providing insight into the company's approach to the implementation of the solutions, Roark says that Terra Ferma develops products that users can count on. "There is no specific training required to use our products. All the power inputs are set to universal. Users plug in their equipment, and the power supply will adjust the DC/ AC power supply as per their needs," he explains.

MEETING AND EXCEEDING CLIENT EXPECTATIONS

Several Success stories across verticals, including public safety, emergency management, and military communications, are a testament to Terra Ferma's capabilities and innovation brought in. For instance, the company successfully helped a disaster response team handle the communication challenges during a fierce hurricane. Even though the cell towers were destroyed, the response team needed to provide emergency assistance and support. The first responders needed emergency communications equipment that could be carried into any situation to ensure users stay connected as they move about the disaster area. Although they put temporary cell towers, there was no good reliable power. Terra Ferma solved this issue by providing them with power supplies that could quickly power their equipment and enabled them to establish lifesaving emergency response communications.

Having carved a unique niche for themselves in the market, the company has been garnering huge traction in the market due to the quality of its products. Touching upon the company's upcoming endeavors, Roark highlights that the company plans to roll out several products over the course of next year. The first in the line is a high-temperature UPS that is designed in a rugged enclosure. Considering
the fact that most remote sites need a continuous backup power supply to run uninterruptedly even in case of generator failure, Terra Ferma is bringing these rugged batteries to the marketplace. Unlike traditional batteries that are too heavy and usually kept on the ground, these batteries would be light and could be stored up high due to their rugged enclosures. Moreover, the company aims to develop smaller and cheap products in bulk for the extreme conditions in a manufacturing plant. "We also plan to assist agro-business by putting 5G communication systems out in farms and other harsh weather places, powered by our equipment," concludes Roark.